Your tools can make or break your success in the real estate photography industry. Your cameras and lenses determine the quality of the image you'll produce, which is why you should invest in the best Canon lens for photography.
Using the best lens for Canon and hiring professional photo editing services, such as Phixer, is a powerful combination that can jumpstart your career in the real estate industry. This combination will allow you to produce the best photos and impress clients.
TL;DR: If you're still clueless on which lens to use, consider the Canon lenses guide below:
1. Canon EF 11-24mm f/4L USM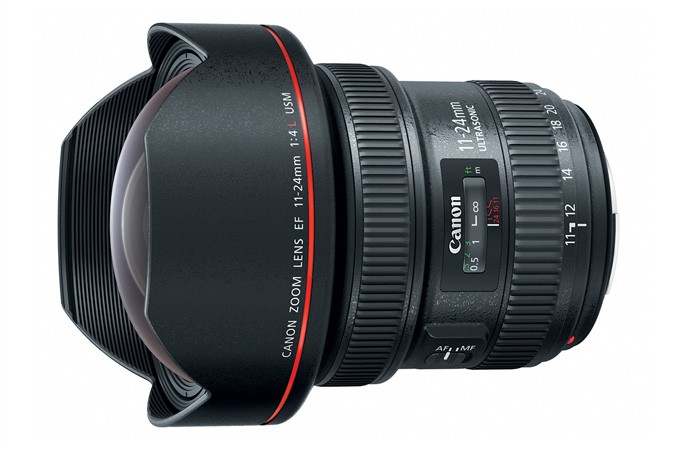 Photo Credits: Canon
Do you want to impress clients with ultra-wide-angle photography? Are you looking forward to taking photos that allow you to capture lots of sky and foreground while rendering a unique perspective of the scene? If you answered "yes" to these questions, the Canon EF 11-24mm f/4L USM is the best lens for you.
The Canon EF 11-24mm f/4L USM makes it to our Canon lenses list because it has the widest zoom lens the brand has ever made. This lens has an expansive wide-angle range of 11 to 24 mm, ideal for interior shots, landscapes, and unique perspective in objects regardless of whether they're near or far.
Pros
Even with its ultra-wide-angle features, this lens creates minimal distortion, which allows you to take straight lines of images without compromising the quality of the picture.
Produces prime-grade image sharpness into full-frame corners.
One of the best Canon lenses for both interior and exterior real estate photography.
It comes with a silent manual and fast autofocus functions.
Cons
Tendency to vignetting when you open up your aperture.
Expensive, costs $2,999.00.
2. Canon EF 16-35mm f/4L IS USM Lens – 9518B002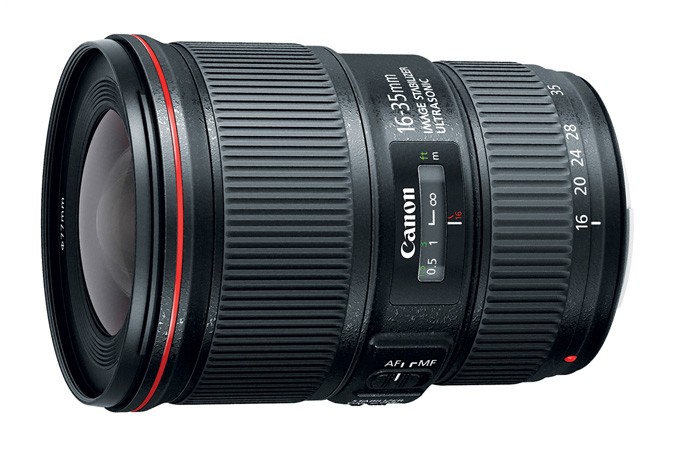 Photo Credits: Canon
The Canon EF 16-35mm f/4L IS USM is one of the best Canon lenses for photography, distinguished by its sophisticated optical design, constant f/4 highest aperture, and image stabilization to sharpen imagery. This lens's unique because it uses two ultra-low dispersion or UD elements to reduce color aberrations and fringing.
This L-series from Canon offers four stops of correction to help you shoot the best real estate photos even in dim lights. With its two UD lenses and three lens elements, this lens helps minimize ghosting in images and aberrations no matter the zoom range.
The Canon EF 16-35mm f/4L IS USM made it to our canon lenses list because it can function in different weather conditions. Its dust- and water-resistant properties also allow you to enjoy the lens for years.
Pros
A high-end ultra-wide-angle lens allows you to enjoy various zoom ranges without compromising the photos' color accuracy and high clarity.
Excellent built-in quality.
Produces bright and sharp images even with the corners.
Thanks to the maximum f/4, you won't have problems taking pictures in low-light conditions with this lens.
Con
Expensive because it costs around $1,099.00.
3. Canon EF-S 10-18mm f/4.5-5.6 IS STM Lens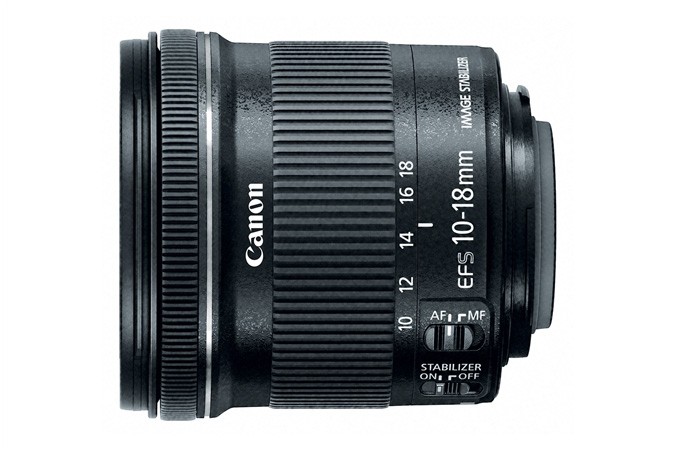 Photo Credits: Canon
You don't have to spend a fortune to use the best all-in-one lens for Canon. With the Canon EF-S 10-18mm f/4.5-5.6 IS STM Lens, you can take breathtaking real estate photos and still keep your bank account happy. STM is Canon's Stepper Motor technology that enables smoother and quieter lens operation.
The Canon EF-S 10-18mm f/4.5-5.6 IS STM Lens comes with all the features you need to produce realistic, high-quality real estate photos. This lens is compatible with all APS-C Canon cameras and features an STM focus motor for better image stabilization and smooth video autofocus.
Even though the 10-18 mm is compact, it can cover a wide field of vision. It weighs 8.5 ounces, measures 2.8 by 2.9 inches, and supports 67mm front filters. The field of view of the Canon EF-S 10-18mm f/4.5-5.6 IS STM Lens is equivalent to a 16 to 29 zoom on an expanded frame camera.
Pros
Affordable for its features as it costs only $219.99.
Provides sharp images throughout various ranges.
Optically stabilized, reducing the likelihood of blurring images.
Cons
It comes with a plastic lens mount, which may feel low-quality for some.
Lots of barrel distortion when you set the lens at 10mm.
The lens doesn't come with any lens hood, which means you have to spend more on the accessory.
4. Canon TS-E 24mm f/3.5L II Tilt-Shift Lens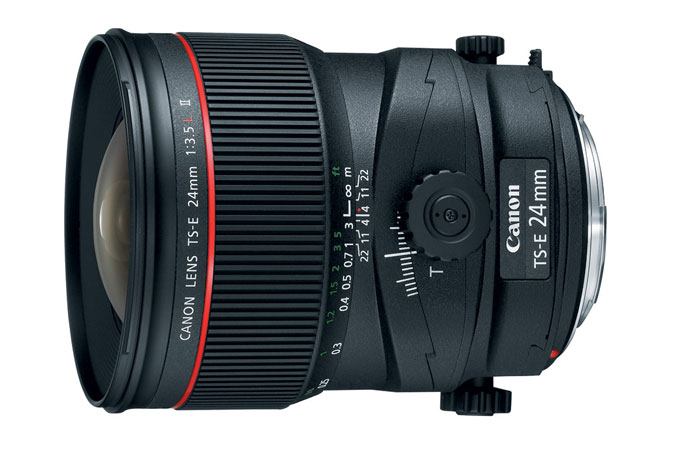 Photo Credits: Canon
The Canon TS-E 24mm f/3.5L II Tilt-Shift Lens is an advanced refinement to classic Canon lenses, making it one of the best Canon lenses for photography. With its enhanced functionality, you won't have any problems producing real estate images of the best quality with this lens.
The Canon TS-E 24mm f/3.5L II Tilt-Shift Lens is designed with UD lens to compensate for any chromatic abrasions. It also comes with a specially coated spherical element, allowing you to produce glare-free images and a tilt-shift lens so you can capture images with an angle view of 84 degrees.
One unique feature of the Canon TS-E 24mm f/3.5L II Tilt-Shift Lens is its rotation that lets you easily combine shifting and tilting within the range of +/- 90 degrees. The tilt function also has an enhanced range of movements, user-friendly shift knobs, and different landscape and shooting modes.
Pros
One of the most high-end lenses made by Canon, perfect for real estate and architectural photography.
It offers different features, which is why it's one of the best all-in-one lenses for Canon.
This is the best overall camera lens that offers extensive coverage.
Cons
Not weather sealed.
More expensive than other lenses that offer the same focal length.
Since it comes with several options, photographers will need time and effort to learn how to use all of these.
Knowledge Is Power
With the number of Canon lenses available today, choosing one can be challenging, especially if you have no previous experience buying high-quality lenses. You can use this Canon lenses guide to make things easier. The more you know about Canon lenses, the easier it'll be for you to pick a lens that suits your needs and budget!