It is undeniably true that the prominence of virtual staging in the real estate market plays a significant role in attracting more potential buyers than using usual photographs.
Despite this new trend, one must know that it does not make traditional photographs obsolete. Instead, it is another alternative available in the market to help save costs and develop great visuals.
Hence, if you plan to use virtual staging as part of your real estate photography strategy, it is vital to familiarize yourself with the terms related to the concept. It is the only reasonable way to know that you get precisely the service that you want.
Virtual Staging vs. Traditional Home Staging
The overwhelming popularity of virtually-staged images helped realtors in having more attractive online property listings. When done well, most virtual images look more realistic than traditional home staging.
First, understand the differences between virtually-staged images and the traditional home-staged photos. With home staging, the realtor needs to furnish the property with real furniture, which will be available for clients to visit personally.
Technically, it is tedious to do home staging. You need to seek help from a professional who will charge you a hefty amount for furniture rental and decorations and the logistics support required for transporting the furniture from one place to another.
On the other hand, virtual staging does not require any furniture. What you need is a photo of the empty room, a virtual staging app, or the helping hands of a real estate image editors who are also knowledgeable in virtual staging.
This is why working with a real estate image editing company that offers this service is more efficient than hiring separate individuals or companies to do the job. It can also help you save time and money.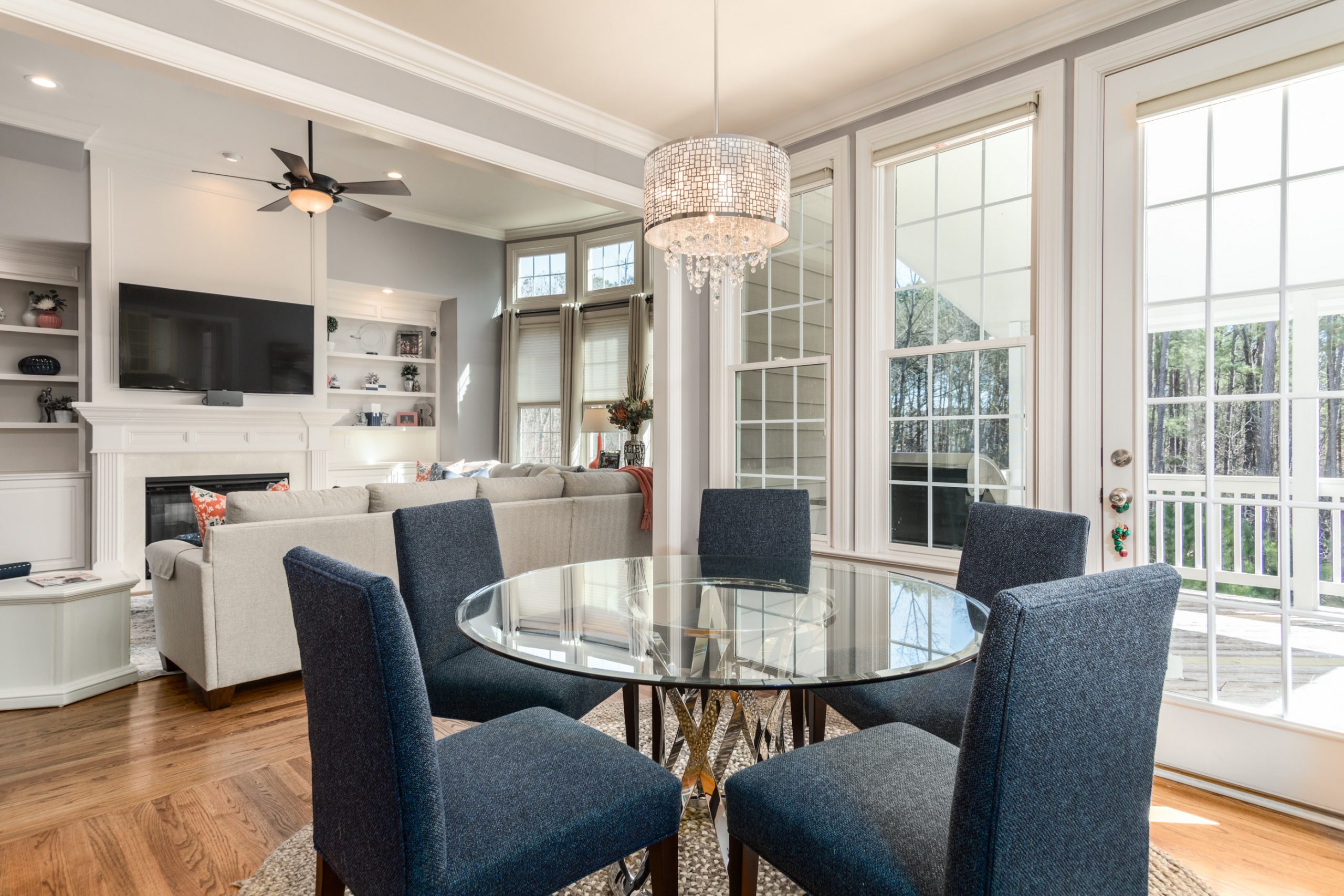 Standard Virtual Staging Terms to Remember
Here are some of the most useful terminologies used by staging artists and companies to fully familiarize yourself with virtual staging. Understanding the terms below will also help you have more concise communication with your virtual staging team and real estate image editors.
Computer-Aided Design – Also known as CAD; It refers to the process of using computers to create or edit online designs
Furniture Set – It is usually a set of furniture used to achieve the style needed for virtually-staged images (e.g., modern, contemporary, vintage)
Rendering – The process of actually producing the final images after all modifications are applied to the original model
Revisions – It refers to all the changes you want to request before rendering the photos; it can be free or with charge, depending on your partner company
Staging Artist – An experienced individual in doing virtually-staged images using CAD and other software like Adobe Photoshop and Lightroom to enhance the real estate photography part
Staging Online Catalog – An online brochure of virtual home furniture and decorations
Turnaround Time – The timeframe needed to finish a set of virtually-staged images; it varies from one company to another
Uploading – It refers to one of the initial stages in creating virtually-staged images wherein you need to send the unprocessed images to the real estate image editing company
Virtual Furniture – The set of digitally-rendered furniture you can use in designing the images
Virtual Home Staging – Refers to the process of creating real estate images using a digital technique that does not require traditional home staging
Virtual Staging App – A downloadable mobile app that allows you to design a room without help from any staging companies virtually
Virtual Staging Companies – Businesses that offer virtual staging services that come in packages to suit your needs