Designer Virtual Staging
Hyper-Realistic staging utilizing designer brands, curated by world-class interior designers. Use our virtual staging to fill a vacant or cluttered real estate listing.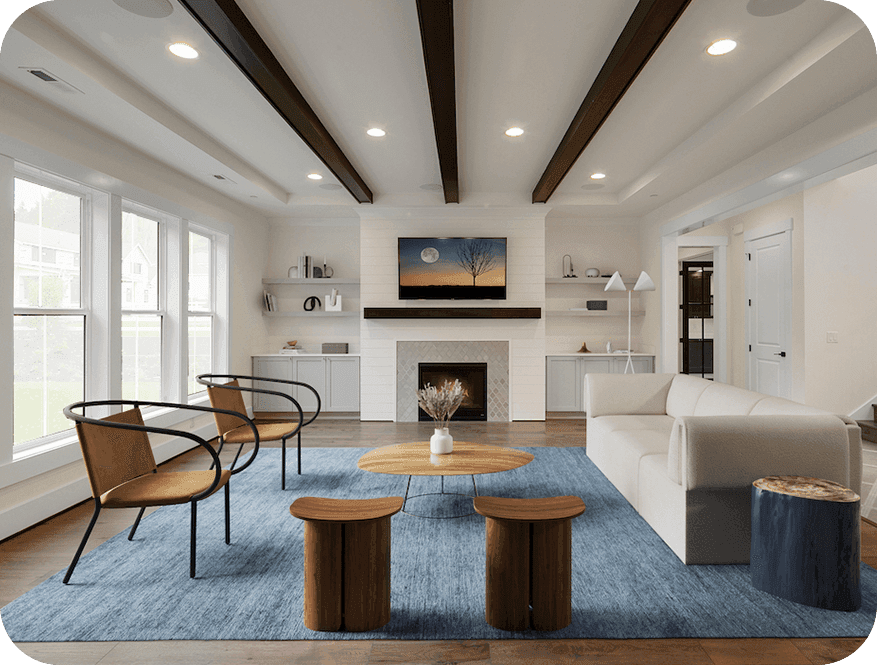 Compete for Buyer Attention
97% of buyers use the internet to search for properties. You only have a few competitive seconds to attract potential buyers online through virtual home staging services. You can impress future clients with a beautiful digital showroom customized to suit their tastes.
Adapt to Preference
Your property attracts a particular demographic or psychographic. The rule of thumb in real estate listing is adapting your presentation to your market profile. It adapts the space according to your target market's preference.
Cost-efficient vs. Traditional Home Staging
It is around 95% cheaper than traditional home staging through showroom construction or house modeling. Phixer offers this service at competitive pricing, with an average turnaround time of around 48 hours.
Increase Sale Price
Clients want to see the best version of the property before purchasing. Improve the look of your real estate images to fetch a better sale price and higher chances of being sold. Virtual house staging allows your property to be the best version it can be.
Faster Return on Investment
Lighting can drastically determine the ambiance of a real estate image. You can stand out with the help of a virtual twilight editor to suit your photograph's mood and overall impact. The warm glow and pastel colors will make your real estate properties feel homier and more pleasant for potential buyers.
Livelier Environment
Empty rooms tend to look dull and lifeless. Virtual home staging services brightens up an area and creates a lasting impact on your potential buyer. You can accessories and customize the area according to how you think the property can potentially look.
Frequently Asked Questions