Virtual Staging Services
Utilizing designer brands curated by world-class interior designers, our hyper-realistic virtual staging services have the power to transform any home into an unforgettable real estate listing. Whether your space is vacant, cluttered, or simply in need of modern furnishings, you can use our virtual home staging services for any situation. Contact our sales team to get started today.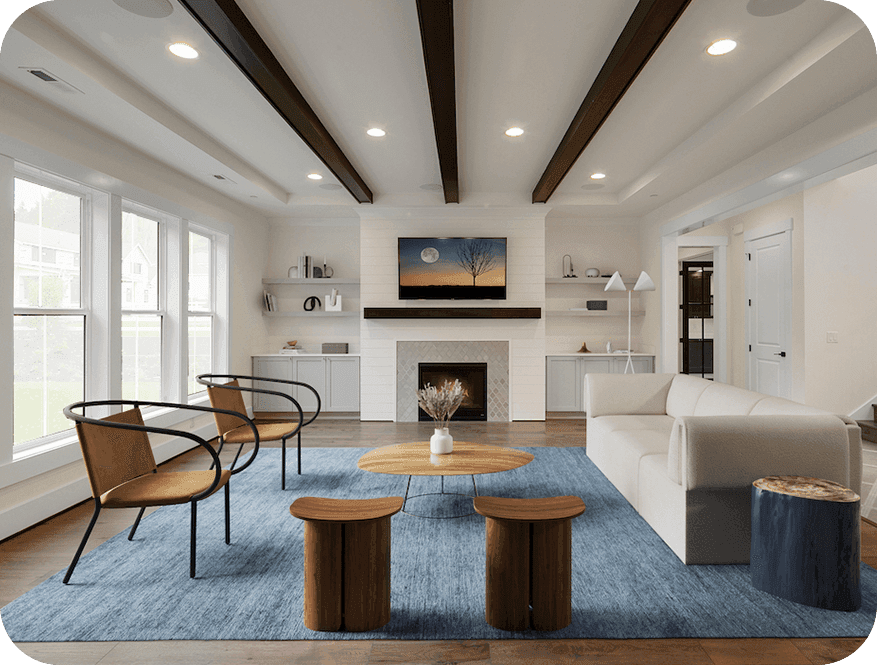 Compete for Buyer Attention
97% of buyers use the internet to search for properties. You only have a few competitive seconds to attract potential buyers, so the appearance of your real estate listing matters. Ensure you put your best foot forward with Phixer virtual staging services.
Adapt to Preference
To attract your ideal demographic, you may need to adjust the presentation of your property. Virtual home staging services can help you adapt your real estate listings to suit the preferences of your target audience.
Cost-efficient vs. Traditional Home Staging
Virtual staging for real estate is around 95% cheaper than traditional home staging. Phixer offers this service at competitive pricing, with an average turnaround time of around 48 hours.
Increase Sale Price
Clients want to see the best possible version of the property before purchasing. Your home can fetch a better sale price and sell faster with help from a virtual staging company like Phixer.
Lighting Makes a Difference
In addition to modern furnishings, virtual staging services can make your real estate properties feel homier and more pleasant through improved lighting. Outdoors and indoors, an added warm glow is a promising way to attract potential buyers.
Livelier Environment
Empty rooms tend to look dull and lifeless. Brighten up an area and create a lasting impact on your potential buyer with our virtual home staging services. Whether you customize to better appeal to your target audience or to simply give an empty room some eye-catching flair, the possibilities are endless.
Frequently Asked Questions