They say a photo is worth a thousand words, and a properly edited one probably expresses a million different things at a time.
In today's competitive marketplace where photos have the power to represent a brand or a business, photo editing services is rapidly becoming one of the most outsourced processes in the industry. Nowadays, the general public are becoming more and more image-centric and they tend to relate to visual cues better, making good quality photos a powerful tool to build a brand and generate more sales. This is where photo editing services come in.
But what is a photo-editing service?
Basically, a photo-editing service is an outsource company that edits your photos for you.
Being a photographer entails a lot of work. It means not only shooting and editing the photos, but also dealing with clients. In fact, a recent studies have shown that photographers spend almost thirty percent of their time editing photos, almost thrice as much as actually shooting pictures.The job of a photo-editing service is to help photographers who value their time by doing the daunting task of editing the photos to make it better and more attractive. Examples of photo editing services are usually photo color correction, photo restoration, real-estate photo editing, portrait photo retouching, and high-end photo retouching.
What are the services usually offered?
Typically, a photo retouching company usually specializes in photo retouching, corrections, and manipulations. The services include:

1. Real-estate image enhancement. Photo editing services make real estate images more professional by enhancing the background to provide a more accurate version of the property, remove unwanted objects or extra elements, control the brightness, clean the background, adjust the contrast to make it more presentable for customers, change the scenery, alter the overall light color and provide a more natural appearance by adding shadows.
2. Photo restoration. It uses different techniques to restore fading and discolored photographs to original conditions. Photos damaged by rips, creases, mold, water and fire are fix are restored, while black and white images are turned into colorized photos.
3. Photo retouching. Photo editors changes the colors, remove spots or blemishes, retouch product photo, correct exposure errors, eliminate marks and scratches, make subject blend seamlessly into the background, and overall enhance the details of the photos.
Other services also include: removing background from picture, adding a drop shadow to create a sense of reality, creating a 3D effect as the image casts an image shadow or reflection, and vectorizing of images using Illustrator Pen Tool.
What are the benefits of using a photo-editing service?
1. Economical. Editing photos consumes a lot of time, and for photographers and business owners alike, employing a photo editing service company to edit the photos definitely comes handy. It saves time, money, and effort, and makes running a business a whole lot easier. Business owners and photographers can focus on other aspects of the business such as taking photos and managing and dealing with new and prospective clients.
2. Better sales. The main purpose of photo editing is to make a photo more appealing, and a well-edited photo speaks volumes to what a business or a brand represents. Photo editing services make sure that you present your product in the most visually attractive way. This, in turn, can give you a bigger chance of generating more sales.
3. Increases credibility. Photos are always an essential part of any marketing and branding activity, and the use of good quality photos is an effective way to increase the credibility of your business. Images are necessary to build a brand. With the help of a photo editing service, customers tend to find it easier to trust a business that projects high quality images.
What makes a good photo editing service company?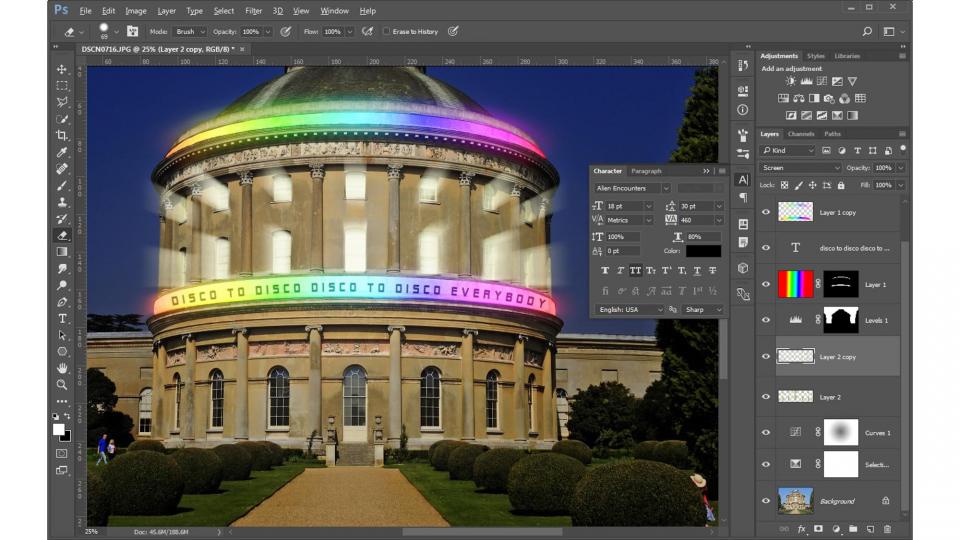 1. Cost. Cost is always a major factor. You want to find a company that matches your budget without sacrificing the output. Look around and compare the prices of different companies.
2. Experience in the industry. As a photographer or business owner, you want to entrust your photos to a company that has a proven experience in the industry. Google the company, look for customer reviews, and see sample works prior to availing their services.
3. Team of skilled workers using the latest software. It is important that the photos are being handled by well-trained professionals who incorporate latest and advanced software in the editing process.
Provides a one-stop solution for all your editing needs. A good outsource photo editing company offers a wide range of photo editing services any photographer or business owner may demand for as this reduces their work of looking for other companies to provide other services.
Final words
In today's competitive market, the employment of photo editing service has been proven to be a beneficial way for photographers and businesses alike to achieve their business goals.It cuts unnecessary spending, saves time and effort, and helps gain credibility from customers.