A real estate photographer's ability to succeed in the industry depends on the quality of the tools such as cameras, lenses, and lighting equipment. The wrong camera won't translate your vision into high-quality real estate photos and prevent you from creating a trustworthy brand in the industry.
Invest in the best camera possible to stand out in real estate photography and build a name for yourself. The most excellent camera specs, coupled with editing services from Phixer, will allow you to succeed in the long run.
What are the best cameras for real estate, and what are the specifications needed?
TL;DR: Here are some of the best camera choices for real estate photographers in 2021:
1. Sony a7 III & Sony a7R III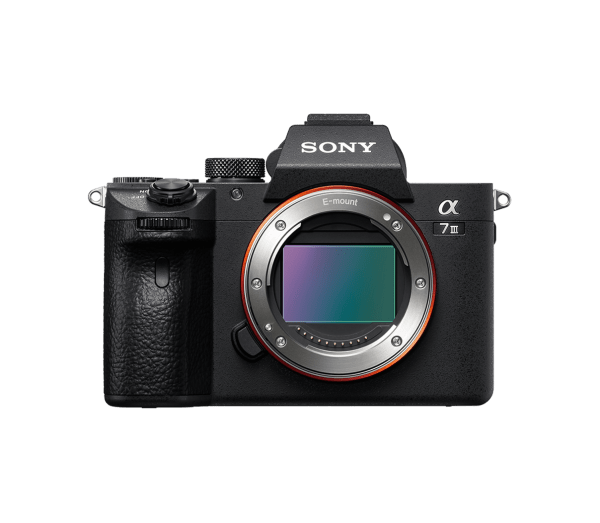 Photo Credits: Sony
The Sony a7 III is an excellent option if you're looking for a compact and fast camera with incredible resolution, quality HDR processing, and offers the best dynamics. Unlike other cameras, the Sony a7 III doesn't need much adjustment per frame.
The Sony a7 III HDR allows you to produce high-quality photos even when shooting in dark or bright areas of the house. This characteristic enables you to highlight the property's best features regardless of the environment's lighting conditions.
The Sony a7 III is one of the best cameras for real estate photography because its 42-megapixel sensor produces high-quality, stunning images of 7952 x 5304 pixels. This type of sensor is what you need to print large images or make tight crops of real estate photos without losing out details or compromising quality.
The Sony a7R III is an excellent buy for aspiring real estate photographers like you. Because it's mirrorless and has 42 megapixels, using this camera will allow you to make the best real estate photos with ease. This camera also offers plenty of room for wide shots and crop details with plenty of resolution.
If you're looking for a camera that you can use in making a good real estate video production, the Sony a7R III is your best bet.
2. Canon EOS R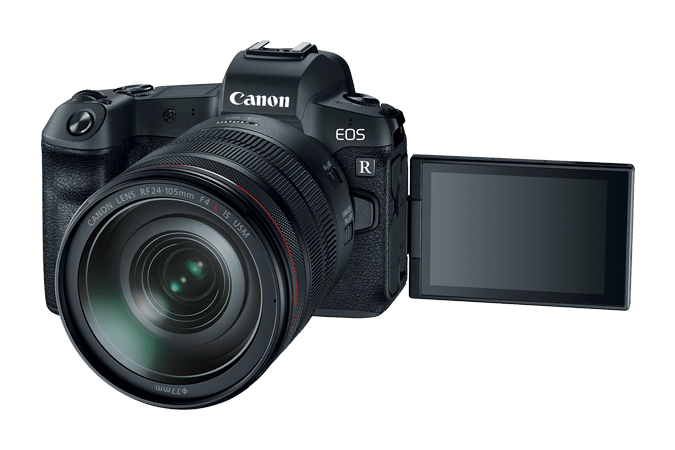 Photo Credits: Canon
You may be looking for a user-friendly camera because you don't have complicated camera controls. The Canon EOS R is a mirrorless frame camera known for its beginner-friendly settings and flip-out screen. This feature allows you to shoot high-quality photos even in bright lights, confined spaces, or higher angles.
A camera with a flip-out screen also enables you to shoot around corners in tips that aren't usually possible when using a non-tiltable screen camera. The Canon EOS R adapts to old lenses with excellent RF glass, which produces impressive videos.
The camera has all the features you need to take unique and high-quality real estate photos and videos, the Canon EOS R!
3. Olympus OM-D E-M1X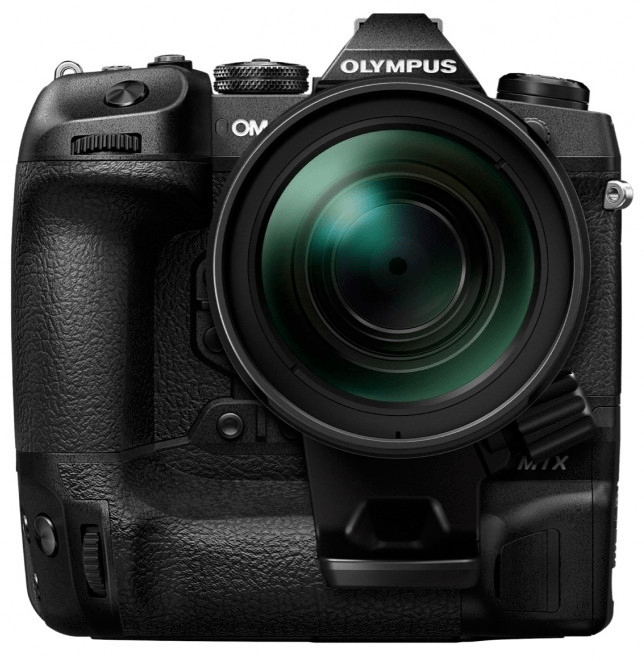 Photo Credits: Olympus
Some clients want to see the photos while you're shooting. Your ability to show pictures to your clients during the shoot may determine how often you get hired. You can impress them with your photos on the spot. Use the Olympus OM-D E-M1X to deliver pictures to your clients fast. The in-camera Wi-Fi transfer to the iPad enables you to show your shots within minutes.
The Olympus OM-D E-M1X also has an excellent dynamic range and super-fast focus for angled shots. The camera's light weight supports a longer duration for handheld shots. It's great for real estate photography because its fully articulated LCD screen makes it very easy for anyone to compose vertical and horizontal shots. The screen also displays important information when taking photos, like the exposure, highlight and shadow clipping, and histogram.
4. Canon EOS Rebel T6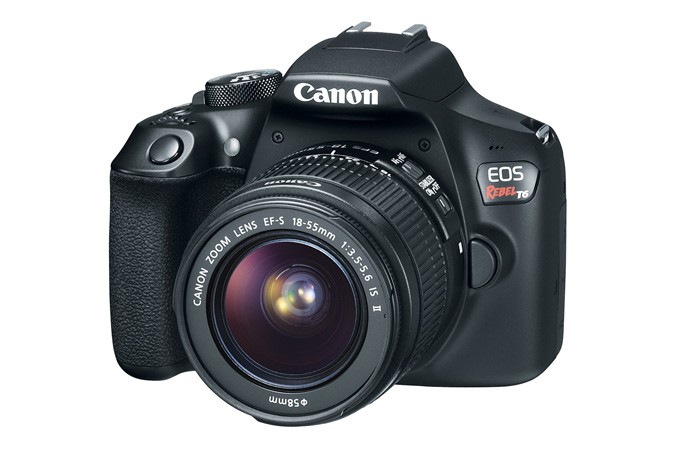 Photo Credits: Canon
You may want to invest in the best entry-level model on your first purchase. If you're looking for an affordable yet high-quality camera, invest in the Canon EOS Rebel T6. This camera has the essential features you'll need for you to make the best real estate photos. The Canon EOS Rebel T6 is a lightweight gear with a Pentamirror viewfinder and is compatible with most Canon lenses.
Aside from being the best camera for newbie real estate photographers, the Canon EOS Rebel T6 is also very easy to use and set up. After you set the date, time, and location when you turn on the Canon EOS Rebel T6 for the first time, you can immediately start using it.
Although the Canon EOS Rebel T6 is an entry-level camera, it still packs a lot of great camera technology, allowing you to take stunning real estate photos every time. This camera has a high-performance processor, nine-point autofocus system, and an 18 MP sensor. With these features, you'll be able to shoot sharp real estate photos in good lighting!
5. Nikon D750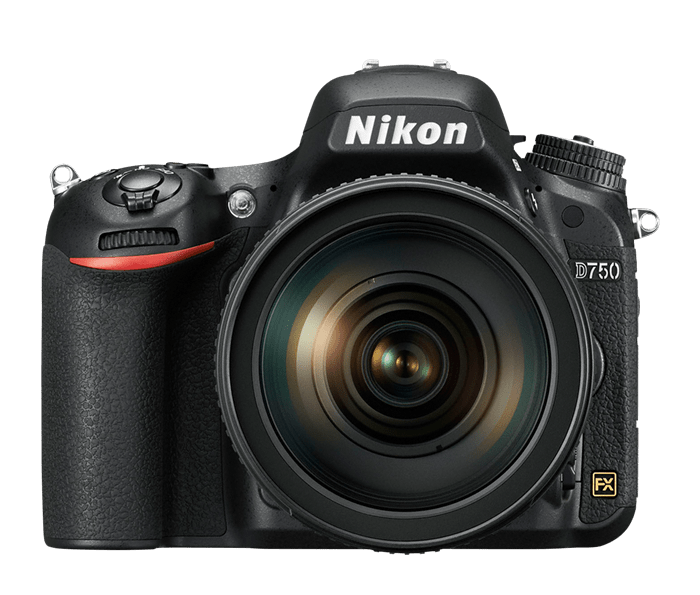 Photo Credits: Nikon
The Nikon D750 is a high-end camera that allows you to take great real estate photos. It can take around 1,230 shots at full charge, which means that you can roam around and take fantastic outdoor property pictures for hours. This camera comes in full black and has a red stripe below its shutter button, creating a classy yet clean look.
The 51 AF system will help you take crisp photos of building corners, and its 24.3 MP resolution sensor will also allow you to shoot any real estate property and capture even its most minor details.
If you're looking for a camera that allows you to take high-quality real estate photos regardless of the light conditions, the Nikon D750 is a great option due to its 24.3 megapixel sensor and four image processing-engine. You can guarantee to produce clear and sharp real estate photos with a great balance of color and contrast reproduction with this device. You can get the same even if you're shooting inside a dark room or full daylight.
Final Thoughts
Aside from obtaining the right camera for taking real estate photos, it would help if you found the right post-production partner. Hiring a professional real estate editing company enables you to create professional looking-outputs, streamline your processes, and utilize technology in your shoots.